Make Fake Snow at Home
Can you make fake snow at home?  Yes!
After watching the Home Alone movie, my son got very fascinated with snow. He wanted to experience snow. He wanted to go out in the snow and experience the same. Living in Jaipur means no snow here. And we had no plans of going to hills. So I thought of doing this activity of making Fake Snow at home with him and it just felt like the real one.
Perfect Sensory Play
This fake snow is perfect for sensory play. It feels like an actual one. If you want it cold, you can keep it in the freezer too before playing. The best part of this activity is that it is very easy to make. You just need two ingredients- baking soda and conditioner. With the right proportion, it mixes to forms snow-like material.
Supplies Needed
3 Cups Baking Soda
1/2 Cup White Conditioner
Procedure to make Fake Snow at Home
Mix together baking soda and hair conditioner in a mixing bowl. Take white conditioner otherwise your snow will not be white.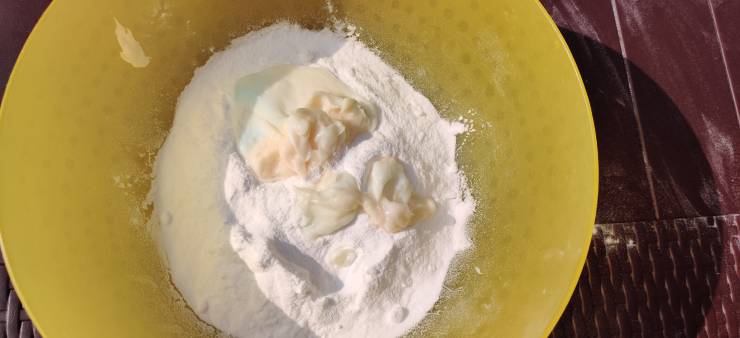 Mix it together with hands till it becomes clumpy.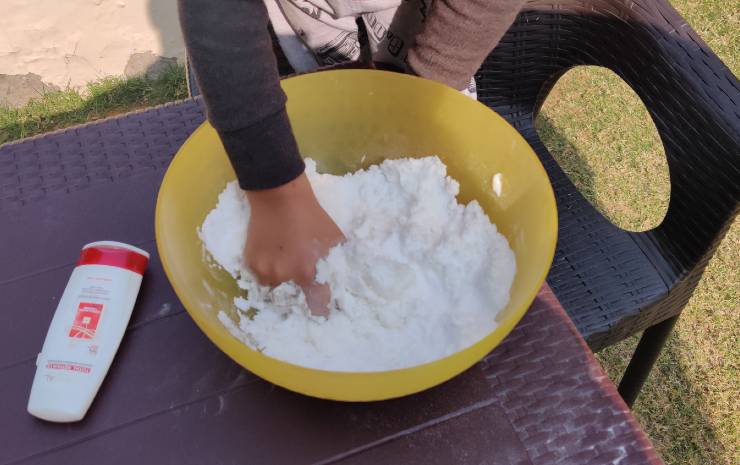 You can also add shaving cream too instead of hair conditioner. Please note Shaving gel will not work.
Different brands of hair conditioners have a different consistency. If you find the snow a little sticky, add baking soda. If you find it a little dry, add more hair conditioner.
Congratulations! You can make snow at home!
Arctic Animals Sensory Play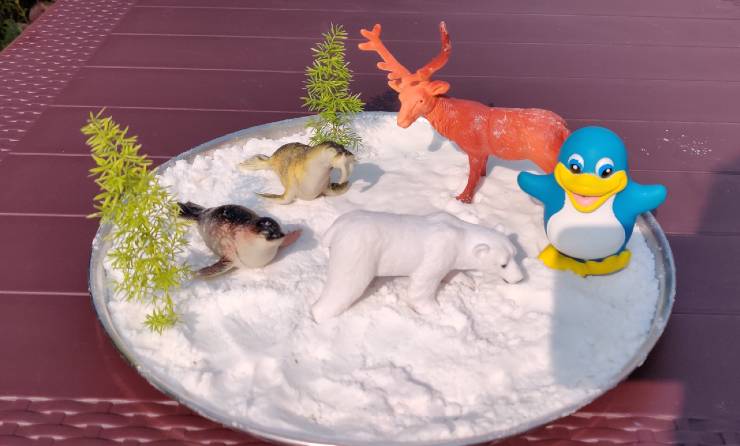 Now that your snow is made, you can make anything with it. My son loved digging his fingers and playing with it. You can try making a snowman too! Later we decided to make Arctic Area with our fake snow. We have figurines of arctic animals like reindeer, polar bear, penguin, seal, and walrus. We added artic animals and fern leaves to our DIY fake snow. And it looked bliss!
Storage
Store it in an airtight container so that it doesn't dry. Even if it becomes a little dry, you can little conditioner to it. In an airtight container it will last for 7-10 days. Over time the consistency will change.
After Use
This DIY fake snow is made of conditioner and baking soda. You can use it to clean your sinks and bathrooms too. Therefore, you won't be guilty of wasting.
Isn't this Fake snow at home easy to make? Would you give it a try? If you give it a try, let me know in the comments.
You may also like our other activities
Best Homemade Play Dough Recipe