Homemade Playdough Recipe
We tried an awesome Homemade Playdough Recipe this week. Our clay has dried out and this time instead of buying playdough, I thought of making the same with my son at home. It is actually very easy and can be made with everyday kitchen ingredients. And your kids can straight away play with it.
Apart from this playdough recipe being so cheap, the texture is soft, non-sticky, non-crumbly and holds its shape beautifully. The best part is that this is a no-cook playdough recipe, which makes it super fast and super simple. You will surely have fun making this recipe.
Why you should try making Playdough at Home ?
Home made play dough is easy to make
It is non-toxic, made with homemade ingredients.
Making home made play dough makes it a fun experience for children.
When placed in a sealed jar or bag, play dough will last for months.
It's inexpensive.
The texture is as good as outside clay we buy from outside.
So without further ado, here's how to make non-toxic playdough of your own.
Ingredients for Homemade Playdough
1 cup Maida/ Flour
1/4 cup Salt
1 tablespoon cooking oil
3/4 cup of warm water
1 tablespoon of lemon juice/ vinegar/cream of tartar1/4 cup salt
Food Colour (10-15 drops)
Procedure to make Homemade Playdough
In a big bowl, combine flour and salt together.
Add lemon juice and cooking oil.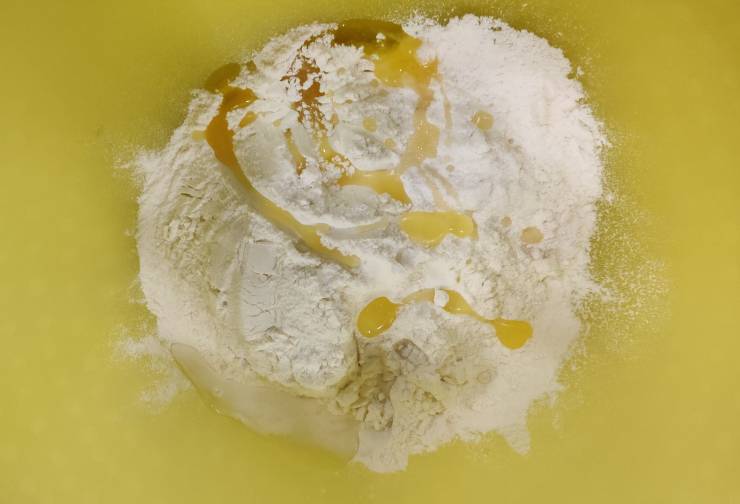 Add water and knead it to make a soft dough.
Make small balls and add 10-15 drops of food colour of your choice. Be prepared to stain your hands. If you do not want any staining, wear gloves at this stage.
Knead it again so that colour mixes properly. If you want a more intense colour you can add a few extra drops of food colour.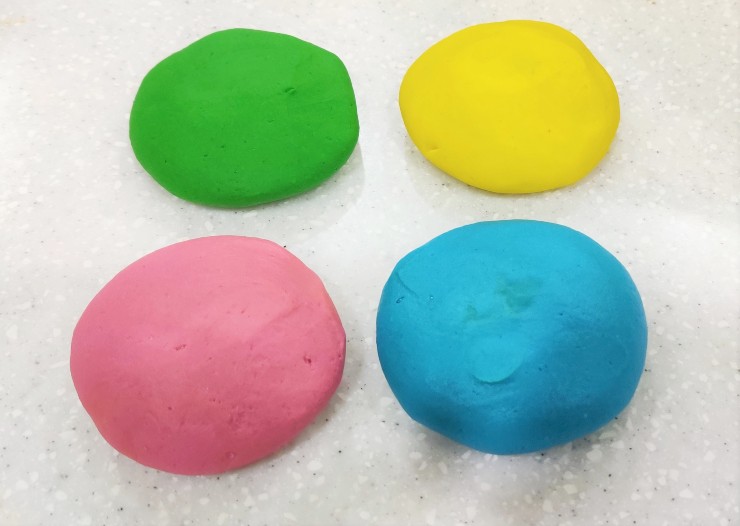 Store in a cling wrap in the fridge to keep it fresh and safe from any fungal infection. Since we have lot of humidity, I do not want to take any chances. I prefer to keep it in the fridge.  If you will leave it outside it will get hard. Playdough will last longer with less air exposure. Apply a little more oil and knead again if the playdough dries out after making it.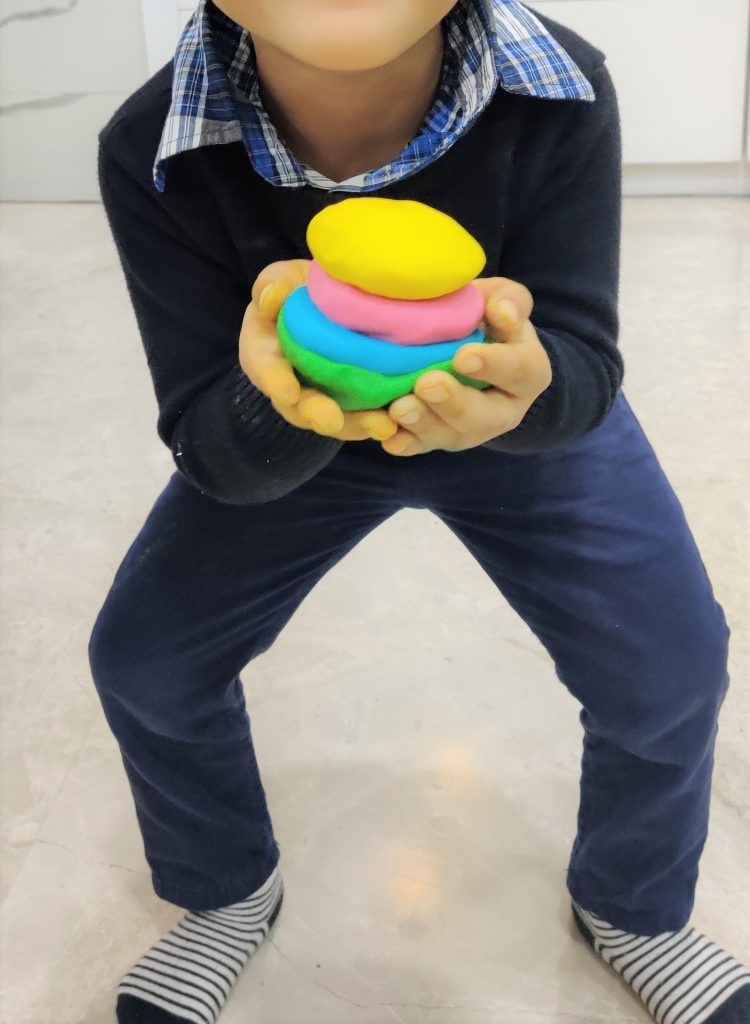 You can give these homemade play dough as party favors at your child's birthday party or have a playdough party for the next birthday of your child.
Let me know in the comments if you will try or have tried this homemade playdough recipe.
More Kids Activities