Glow in the Dark Jar
Give your highlighters a new purpose by extracting the neon liquid to make glow in the dark jar. This DIY glow in the dark jar is a great project for kids of all ages. I think they will definitely love the end result!
We tried two versions, one with water and the other without water. Both glow in the dark. I personally liked the water option.
Supplies Needed to make Glow in the Dark Jar
1 Highlighter of any color
Plastic Transparent Jar/ Bottle
Glitter
Water
Gloves
Backlight /Torch Light of your mobile phone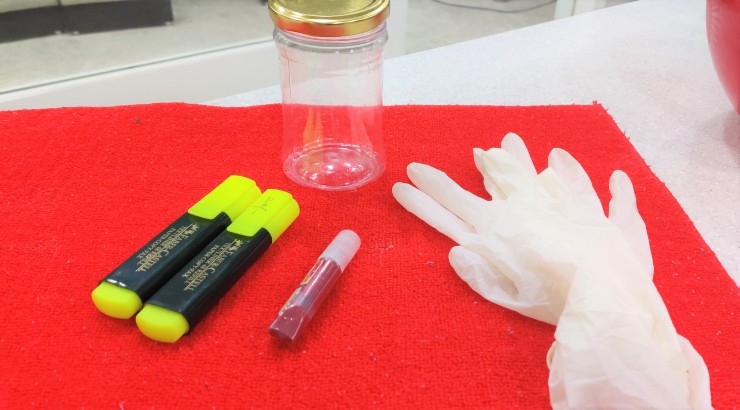 You can take glass jars too instead of plastic ones. But I personally prefer the plastic ones for playing as my son literally has butterfingers. Lately, he has been dropping things.
Also, wear rubber gloves when removing the highlighter ink. It will protect your skin from staining.
Instead of highlighters, you can also use glow sticks. But glow sticks fluorescent won't last for a long time. It will begin to fade after 6-7 hours.
Here is a step-by-step guide and I hope it will help you achieve a similar outcome.
Procedure
Gather all the supplies.
Break open the highlighter and take out its ink cartridge. Squeeze out the ink directly into the jar.
Add glitter and shake the jar so that the glitter and ink spread.
Close the lid and your glow in the dark jar is ready.
This glow jar made with highlighters will not glow on its own in the dark. It will need a backlight. We used our phone's torchlight as a backlight. If you are using glow sticks then you won't need a backlight.
You can even add water to it. After adding the water to the jar shake it so that the ink mixes with water.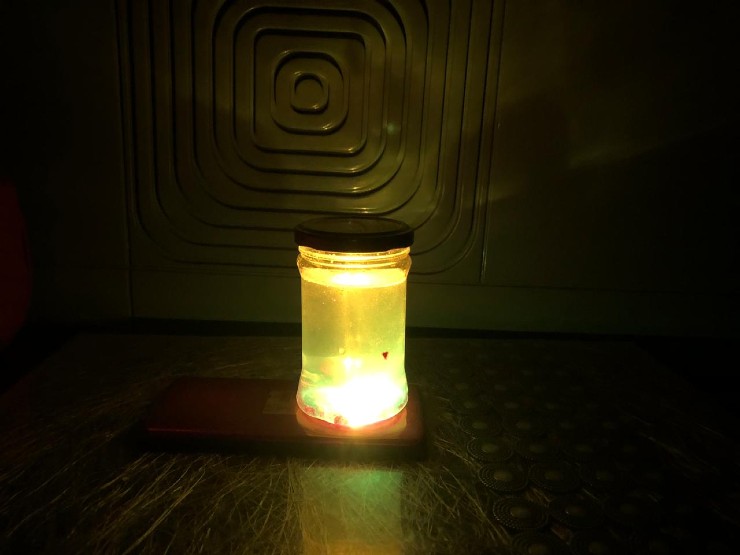 Making glow-in-the-dark jars is a fun activity for all ages. My son loved making and playing with it. The jar travels with him wherever he goes. Even if there is no backlight he loves shaking it and seeing the glitter move up and down.
Glow jars are also a great addition to kids' room décor. It can be a great décor for your next neon themed birthday party. Or it can be done as a fun activity at a birthday party. Irrespective of the occasion it is an excellent project to do with the kids. Let me know in the comments if you will try it with your child.
Also, try our other activities