Make Fire Extinguisher at Home
Today's STEM activity involved making a small homemade fire extinguisher at home.
Before working on this experiment we discussed fire safety too. It was a perfect opportunity for us to discuss fire safety.
We discussed the below points regarding fire safety
Kids should stay away from fire and gas stove.
It is not safe to play with match sticks.
Kids should not touch burning candles and incense sticks. It can burn their fingers.
We should avoid over plugging our switches. We must not put too many appliances into one outlet as it could lead to a short circuit.
In case of a fire,  kids should find the closest exit and leave the place.
Supplies Needed for Making Fire Extinguisher at Home
Glass
5 tbsp Vinegar
½ tsp Baking Powder
Tea candle
Matchstick
Procedure
First light the tea candle.
Pour 5 tbsp vinegar into the glass . You may use a funnel too to pour the liquid easily.
Then add ½ tsp baking soda to the vinegar. The mixture should fizz now.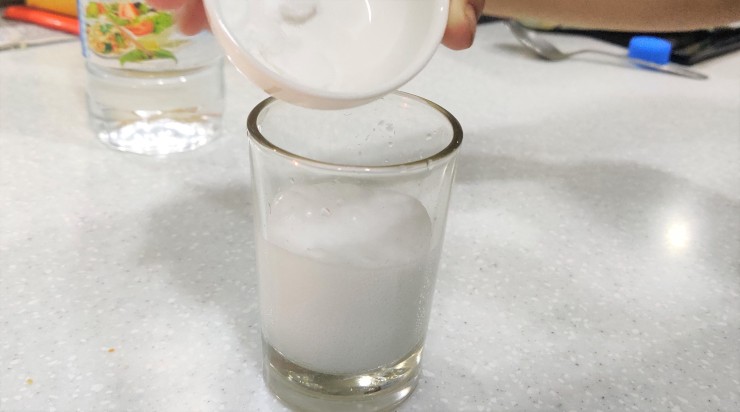 As soon as you see the fizz, put the glass near the candle and make sure liquid doesn't fall out.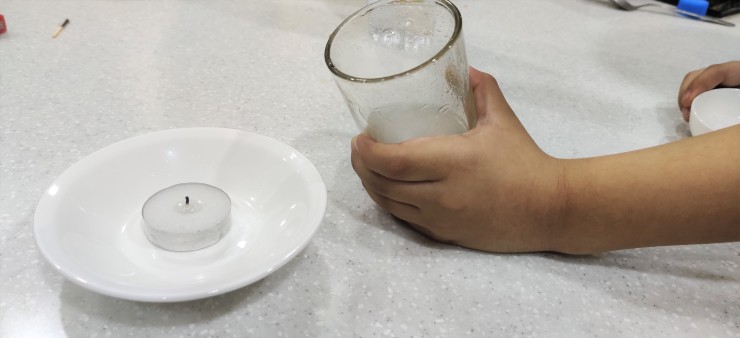 You will observe that the gas released by the glass will extinguish the flame of the tea candle!
Why did the fire go out?
Time to explain to your child why did the fire go out?
Fire needs oxygen to survive. If there's no oxygen the fire can't survive.  When you combine vinegar and baking soda together it creates carbon dioxide gas. We have done many experiments before where we have combined vinegar and baking soda to see it release carbon dioxide.
Carbon dioxide gas is heavier than the air. So when we bring the glass near to the candle the carbon dioxide gas comes out of the glass and settles on the candle. Basically, you are pouring CO2 onto the flame. This blocks the oxygen on the flame. The fire, now left without oxygen extinguishes.
Hope you find this experiment helpful to teach about fire extinguisher at home. Let me know in the comments if you will try this experiment with your kids.
More Science Experiments