How to Remove Sun Tan Naturally
If your skin is tanned because of a recent beach holiday or just being out in the sun and you are looking to remove sun tan naturally for kids and yourself, you will find it here.
We always get a tan after a beach holiday or if we spend too much time in the sun. Skin tanning is just not limited to adults. It can be seen in kids too. The tan fades out eventually from our skin but if you are looking for some effective home remedies to remove sun tan quickly, you will find it here. The best part of these remedies is that it is very easy and quick to make and all ingredients can be found in your kitchen. These face packs are gentle on the skin. Therefore, you can use the same on your kids too.
What is Sun Tan? Why does our Skin get Tanned?
Sun tanning is a simple process where the skin loses its original color from long exposure to the sun and becomes a shade or a few darker.
Our skin gets tanned as it is a way of protecting skin from sun damage. When our skin is exposed to ultraviolet radiation from the sun it produces melanin as a way of shielding the skin from burning. The ultraviolet rays darken the melanin pigment which results in our skin getting dark and we see this in the form of a tan.
Home Remedies to Remove Sun Tan Naturally for Kids and Moms
Bread and Milk
1 pc Bread
1/2 Cup Milk
Soak a bread piece in a bowl of milk for 5 minutes. The bread will become soft. Take this soaked bread and apply on the face and gently massage for 2-3 minutes. If possible leave it on the skin for 5 minutes. After that wash it with water.
Milk acts as a natural moisturizer with its fat and cleanses the face. The bread acts as an exfoliate as it contains flour, oils, sugar, and salt, all of which act as natural exfoliants when mixed into the milk.
Aloe Vera Gel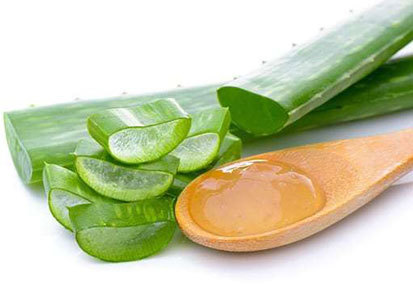 The best way to make use of aloe vera gel is to use the aloe vera leaf. Do not buy products or creams selling as aloe vera gel. Take an aloe vera leaf and slit it to squeeze out the gel from it. Apply it on your face, neck, arms and legs. Let it stay for 10 minutes. After that wash it with water.
Aloe vera is extensively used in skincare and cosmetic products.  There is scientific proof too that Aloe vera gel has a protective effect against damage to the skin from radiation.
Gram flour (Besan) and Yoghurt
2 Tbsp Besan
1 tbsp Yoghurt
1 tbsp Rosewater
One of the oldest and most popular remedies for removing sun tan is the gram flour mix popularly known as Besan in India. Mix two tablespoons of gram flour, chilled rose water, and yogurt to make a paste. Apply the same on the face and neck till it dries up. Wash it off with water.
Besan has purifying properties. It also helps to remove dirt and excess oil from the skin. Curd moisturizes the skin and helps to fade blemishes and soothes sunburn. Rosewater is full of antioxidants that help to look after cells from damage.
Lemon and Honey Mask
Another popular home remedy is a mix of lemon and honey. Squeeze a fresh lemon in a bowl for lemon juice and add honey to it. Mix well and apply this mask to your face and body. Let it stay for about half an hour and then wash with water.
Lemon contains alpha-hydroxy acids (AHAs) that help in removing dead skin cells. It is also known to act as a bleaching agent or as a skin whitening agent. This ability of lemon juice makes it a true favorite to treat suntanned skin. Honey is full of antioxidants and is anti-inflammatory. Lemon and honey make an ideal mix to remove suntan.
Sandalwood and Rosewater
2 tbsp Sandalwood
1 tbsp Rosewater
Sandalwood is also popularly known as Chandan and is an amazing ingredient that can cure all your skin problems. Mix 2 tbsp of Chandan powder with rose water. Make a paste of the same and put it on your face and neck. Let it dry and wash with cold water.
Apart from its extraordinary fragrance, Sandalwood is super effective in the treatment of suntan. It deep cleanses the skin and rejuvenates it. It also helps to soothe sunburn and has a cooling effect, reducing redness caused by sunburn. Rosewater moisturizes the skin with its antioxidant and anti-inflammatory properties.
Precautions for Homemade Remedies for Suntan
These remedies are effective for both kids and moms.
For babies, do not apply the mask near the mouth and eyes.
Do not apply the mask every day on babies and kids as their skin is sensitive. Repeat the same in another 3  days for best results. It will start showing results in 10-15 days.
The quantity is given for face. You can increase the quantity if you want to apply on body.
Rinse your mask with water and do not use any soap/face wash immediately.
Try these home remedies to remove sun tan naturally. It has always worked for me.
Please share with us in the comments if you have used any other home remedies to remove sun tan naturally.