2D and 3D Shapes Activity with Popsicle Sticks
I love hands-on learning for my child. I am sure everybody prefers that. Here's a simple activity of building 2D and 3D shapes with popsicle sticks.
Supplies Needed
Playdough
Popsicle/ Craft Sticks
Magnetci Tiles
2D Shapes with Popsicle Sticks
You can start with 2D shapes as it is much easier. Ask your child to make different shapes one by one with the popsicle sticks.
Square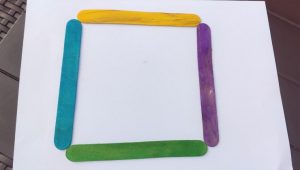 Rectangle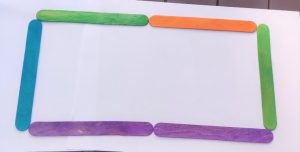 Triangle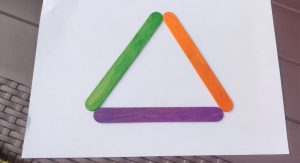 If they are not able to do it on their own, you can place pictures of each shape in front of them.
When they finish making the shape you can discuss the number of corners (vertices) and sides (edges) on each one.
Challenge the kids to see how many sides they can make in a shape – can they go bigger than a hectagon, octagon or even a dodecagon?
Hexagon
Octagon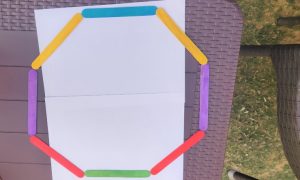 3D Shapes with Popsicle Sticks
Cube
Cuboid
Pyramid
Cylinder
Cone
Sphere
After 2d shapes, kids can make 3D shapes with the popsicle sticks and playdough. We found some structures when building with clay shaky so decided to make cuboid, cube, and triangle with magnetic tiles.
You can even use toothpicks, straws also instead of popsicle sticks.
Playdough will be needed to join each of the sides together or make round shapes where craft sticks are not possible to bend.
If your child doesn't know what are 3D shapes you can explain to them at this stage.
You can make him/her watch this link. This is a good video explaining 3D shapes with real-life examples.
When you have explained your child 3d shapes, you can draw pictures of the same on a piece of paper. If your child already knows them , just ask them to draw few 3d shapes on a white drawing sheet. Once they have the pictures of 3D shapes, you can ask them to make using craft sticks and playdough. The older kids can make it without the pictures.
I hope you enjoy this activity of doing 2D and 3D shapes with popsicle sticks with your kid and found this post resourceful.
Try our Addition Activity using Post its.